Description
SHIFT: Nights (rotating weekends)
SCHEDULE: Full-time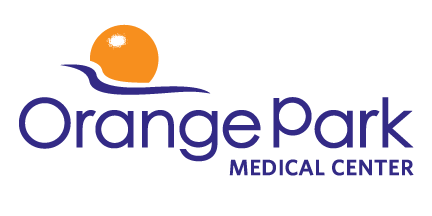 Do you have the career opportunitiesas a Patient Care Technician (Nursing Assistant) you want in your current role?We have an exciting opportunity for you to join Orange Park Medical Center on 4 CENTER Med Surg/Tele, a facilitythat is part of the nation's leading provider of healthcare servicesHCA Healthcare.
We are committed to providing our employees with the supportthey need. At Orange Park Medical Center, we offer an array of medical, dental,and vision packages as well as several add-on perks to make your benefitspackage truly customizable to you and your family needs. Some of our unique benefits we offerinclude:
Tuition Reimbursement/Assistance Programs
Paid Personal Leave
401k (100% annual match – 3%-9% of pay based onyears of service)
Identity Theft Protection discounts
Auto, Home, and Life Insurance options
Adoption Assistance
Employee Stock Purchase Program (ESPP)
You contribute to our success. Every role has an impact on our patients'lives and you have the opportunity to make a difference. We are looking for adedicated PCT like you to be a part of our team on
4 CENTER.
As a PCT in our department, you will deliverhigh-quality, patient-centered care by performing a variety of importantpatient care services related to common nursing functions and activities ofdaily listing. Under supervision of the RN, you will assist the nursing staffin providing patient care with your skills and training and in accordance with theneeds of our department. The Patient Care Technician will consistently assistthe patient care team by maintaining a clean, well-organized and safe patientcare environment. 
What you will do in this role:
You will participate in the implementation of nursing care plans by performing direct and indirect patient care under supervision of the licensed nurse.
You will promote consistent, positive patient interactions that advance the agenda of unparalleled patient service.
You will demonstrate caring and empathy in all interactions, while advocating for patient- and family- centered approach in all decisions and actions.
You will demonstrate excellent communication skills, including active listening to ensure patients, physicians and colleagues have a clear understanding of all pertinent information.
Qualifications
What qualifications you will need:
Licensed as a CNA in this state OR be currently enrolled in a nursing program at an accredited school, having completed the Fundamentals of Nursing Course.
A current American Heart Association (AHA) or American Red Cross Basic Life Support (BLS) Health Care Provider is required.
1 year of acute/hospital experience is preferred.
Orange Park Medical Center
 is a full service, certified Level IITrauma Center with 300 plus inpatient beds located in the heart of Orange Park,FL and just outside of Jacksonville, FL. This state-of-the-art facilityprovides top-notch medical care to Clay County and the surrounding communitiesfor over the past 40 years. As part of the HCA Healthcare family, thelargest healthcare provider in the world, 
Orange Park MedicalCenter 
provides the opportunity to develop your career alongside morethan 1,500 team members and 750 physicians on staff. Specializing in advancedrobotics, open heart, maternity/delivery, pediatric and adult services and adozen other major service lines, 
Orange Park Medical Center 
hasgrown from a small community hospital to a top healthcare provider of choice inNortheast Florida for patients, staff and physicians alike.
HCAHealthcare has beenconsecutively named a World's Most Ethical Company by Ethisphere Institutesince 2010. In 2018, HCA Healthcare spent an estimated $3.3 billion in cost forthe delivery of charitable care, uninsured discounts, and other uncompensatedexpenses.


If you are looking for an opportunity that provides satisfaction andpersonal growth, we encourage you to apply for our PatientCare Tech opening.We promptly review all applications. Highly qualified candidates will becontacted for interviews. Unlock the possibilities and apply today!
We are anequal opportunity employer and value diversity at our company. We do notdiscriminate on the basis of race, religion, color, national origin, gender,sexual orientation, age, marital status, veteran status, or disability status.
Notice
Our Company's recruiters are here to help unlock the next possibility within your career and we take your candidate experience very seriously. During the recruitment process, no recruiter or employee will request financial or personal information (Social Security Number, credit card or bank information, etc.) from you via email. The recruiters will not email you from a public webmail client like Gmail or Yahoo Mail. If you feel suspicious of a job posting or job-related email, let us know by clicking here.
For questions about your job application or this site please contact HCAhrAnswers at 1-844-422-5627 option 1.